« Archives
Fresh Passion :: What's New in April...
Contests | Latest Buzz | Media Spotlight | Latest Reviews | Authors | Books | Bestsellers | Newsletters | Blog
Contests | Latest Buzz | Media Spotlight | Latest Reviews | Authors | Books | Bestsellers | Newsletters | Blog
April 2010 Sensual Titles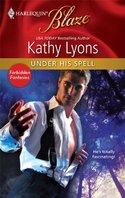 Under His Spell
by Kathy Lyons
He's totally fascinating....
Buy Book
Sex this good is no illusion!
Nicky Taylor is a driven executive. A total control freak. And magician Jimmy Ray has loved her forever. When he spots her in the audience, he realizes he finally has a chance to fulfill his own lifelong fantasy. With a little help from Dr. Mesner, that is...
Who'd have guessed that a little hypnotism would unleash Nicky's wildly sexual nature? Or that Jimmy's powers of persuasion would encourage her to burn up the bedsheets with him that night...and the nights after. She's the perfect woman.
Unfortunately Jimmy's pretty sure Nicky's still under his spell. And he has to change that. Because he's quickly falling under hers...

A fun, quirky story of romance blossoming from unusual circumstances.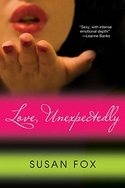 Love, Unexpectedly by Susan Fox(2)
Buy Book
Brava
April 2010
On Sale: April 1, 2010
Featuring: Naveen Bharani; Kat Fallon
320 pages
ISBN: 0758238266
EAN: 9780758238269
Paperback
$14.00

| Romance Erotica Sensual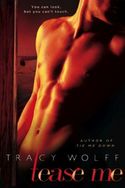 Tease Me by Tracy Wolff
Buy Book
NAL Trade
April 2010
On Sale: April 6, 2010
Featuring: Lacey Richards; Byron Hawthorne
304 pages
ISBN: 0451229258
EAN: 9780451229250
Paperback
$15.00

| Romance Erotica Sensual
You can look but you can't touch

Drama, action, seduction, intrigue, romance and sexy hot scenes make this a great read.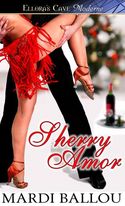 Sherry Amor by Mardi Ballou
Buy Book
Ellora's Cave
April 2010
On Sale: March 31, 2010
Featuring: Elena Sandoval; Francisco Reyes; Rafe McMaster
92 pages
ISBN: 141992723X
EAN: 9781419927232
e-Book
$4.45

| Romance Erotica Sensual
He promised forever, then came the menage...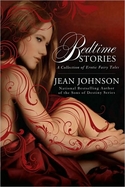 Bedtime Stories by Jean Johnson
Buy Book
Penguin Group (USA)
April 2010
On Sale: April 6, 2010
368 pages
ISBN: 0425232573
EAN: 9780425232576
Trade Size
$15.00

| Erotica
A collection of erotic Fairy Tales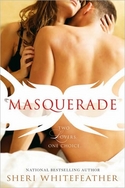 Masquerade by Sheri WhiteFeather
Buy Book
Penguin
April 2010
On Sale: April 6, 2010
Featuring: Amber Pontiero
304 pages
ISBN: 0425232433
EAN: 9780425232439
Trade Size
$15.00

| Erotica
Two lovers, one choice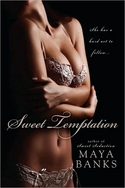 Sweet Temptation by Maya Banks
Buy Book
Penguin
April 2010
On Sale: April 6, 2010
Featuring: Micah Hudson; Angelina Moyano
368 pages
ISBN: 0425232581
EAN: 9780425232583
Trade Size
$15.00

| Erotica
She has a hard act to follow...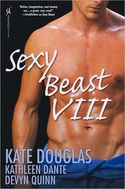 Sexy Beast VIII by Devyn Quinn, Kathleen Dante, Kate Douglas
Buy Book
Aphrodisia
April 2010
On Sale: April 1, 2010
256 pages
ISBN: 0758228716
EAN: 9780758228710
Paperback
$14.00

| Rom0758228716ance Erotica Sensual | Romance Anthology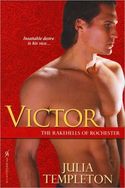 Victor by Julia Templeton
Buy Book
Aphrodisia
April 2010
On Sale: April 1, 2010
352 pages
ISBN: 0758238169
EAN: 9780758238160
Paperback
$14.00

| Romance Erotica Sensual
* * *
---
May 2010 Sensual Titles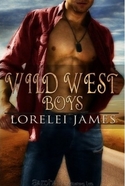 Wild West Boys
by Lorelei James
Buy Book
Ridin' West for the holidays…
Mistress Christmas When accountant Holly North is guilted into filling in at a Christmas-themed strip club, she fears she'll be recognized—or worse, exposed as a fraud. Instead she's shocked at how deliciously wicked it feels to don a velvet mask and the Mrs.-Claus-as-dominatrix outfit.
Detective Nick West is determined to find out who robbed his friend after a lap dance. Visions of revenge vanish faster than a flying sleigh when he encounters Mistress Christmas, a leggy brunette with a lush mouth made for mistletoe—and a holiday wish: for a secret Santa to sweep her away for a night of anonymous sexual pleasure.
Miss Firecracker
One year ago carpenter Willow Gregory accidentally won the Miss Firecracker crown. Now she's ready to cut loose, but celebrating didn't include waking up in a sexy stranger's bed. Nor agreeing to work off the damage she caused to his friend's bar—or go to jail.
Normally, bartender Blake West could ignore a drunken, horny, naked beauty queen. But there's something about Willow that makes him want to blow his Mr. Nice Guy persona all to hell. It was supposed to be a no-heartstrings-attached affair, but every grinding kiss, every stolen touch leads to another…
Warning: These stories contains naughty holiday innuendo, love scenes hot as spiced cider, sweet and feisty heroines, and smokin' heroes with big…bottle rockets and candy canes.
* * *
---
March 2010 Sensual Titles
Oh, steamy, hot, erotic...here are the hot new titles released in February and March you won't want to miss.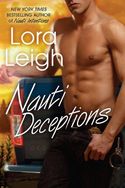 Lora Leigh, NAURI DECEPTIONS (Berkley, 02/02/10, $15.00) The new book in the New York Times bestselling series from a major star in hot, hot romance. Caitlyn "Rogue" Walker left her life in Boston to become a teacher in a small Kentucky town. But her dream was shattered when she was framed in a sex scandal. Refusing to be run out of town, Caitlyn shed the identity she had and became Rogue. Sheriff Zeke Mayes knows there's more to her than meets the eye, though what meets the eye is pretty smoking. He's prepared for a long struggle getting Rogue to drop her defenses-and give in to desire. But soon Zeke will become embroiled in a deadly game that sweeps Rogue up in its wake. And when everything seems to be a matter of life and death, there is no reason to hold back.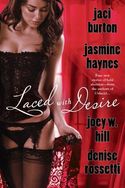 Jaci Burton, Jasmine Haynes, Joey W. Hill, Denise Rossetti, LACED WITH DESIRE (Berkley, 02/02/10, $15.00) The authors of UNLACED returns in an all-new anthology of stories about corsets, and un-corseted desires. Rough hands rounding the curves of a soft warm body-caressing, stroking, edging her toward exquisite pleasure. Seduction is a cinch in these four sizzling stories from the hot authors of UNLACED. And that's not just talk. These women deliver. Mandy Burns says, "Four delicious, delightful, delectable erotic novellas with the theme of undone corsets."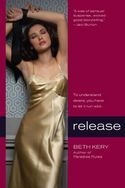 Beth Kery, RELEASE (Berkley, 02/02/10, $15.00) From the author of Paradise Rules comes a story about an alluring woman-who learns that to understand desire, you have to let it run wild. Genny loved her husband Max, but he lacked the sexual charge that was instead ignited by his business partner, Sean. Ruggedly handsome, Sean had a heart-stopping smile that made Genny weak. The more time they spent together, the stronger the attraction between them became. Then her husband offered to share her with Sean for one intoxicating night. What begins as a night of forbidden desire spirals into a whirlpool of murder, sensual submission, secrets, and a scorching passion that threatens to consume everyone it touches. Fresh Fiction's Mandy Burns says, "A sexy and beautifully intense story is about trust, friendship, love and betrayal."
Jess Michaels, NOTHING DENIED (Avon Red, 2/2/2010, $13.99) Submit to passion, surrender to desire... This sizzling historical erotica from fan favorite Jess Michaels is sure to please.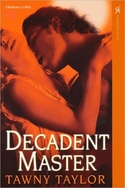 Tawny Taylor, DECADENT MASTER (Aphrodisia, 02/23/10, $14.00, Masters of Desire) From the highly acclaimed, hugely talented author of WICKED BEAST comes the second book in the Masters of Desire series, in which a woman nursing a broken heart discovers her inner bad girl—and is wooed by three sinfully sexy vampires as she explores the dark side of sexual passion.
Susan Lyons, Kate Pearce, Anne Rainey SOME LIKE IT ROUGH (Aphrodisia, 02/23/10, $14.00) Take a walk on the wild side with these steamy stories of erotic ecstasy...on the rough side.
Jaci Burton, BOUND, BRANDED, & BRAZEN (Berkley, 03/02/10, $15.00) In the style of Wild, Wicked, & Wanton, national bestselling author Jaci Burton, delivers a threesome that no reader will ever forget in these steamy stories. Three sisters reveal their most intimate secrets in an erotic romance from "an undoubted master". In the wilds of Oklahoma, three sisters have a date with destiny.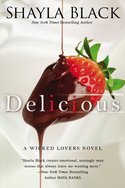 Shayla Black, DELICIOUS (Berkley, 03/02/10, $15.00) Luc's entire future is planned out-but there is one very sexy obstacle in his path: Alyssa, a strip club owner with whom Luc recently shared one night of wild abandon. It left Luc terrified by his loss of selfcontrol-and Alyssa desperate for more. But Luc is not the only man desperate to have Alyssa...and that's just one of her secrets-secrets as dark and mysterious and delicious as her fantasies. "Deliciously exciting, thrilling, full of action and sexy as hell." says Mandy Burns
---

Check out Fresh Picks
Each week we select the best books for a topic, you can catch them all by visiting Fresh Fiction each day and clicking on the book at the top of the page or get a preview of the upcoming week at Fresh Picks
You can get a copy of the Fresh Pick each day in e-mail by signing up for the Fresh Pick newsletter!
---

We're posting hundreds of reviews each month and you can always see the latest 250 reviews by visiting our Reviews page. But the reviews don't go away! Just type in the title of the book or author and you'll quickly find our reviews linked to each book page!
If you're interested in a specific genre, check out our Review Index page. You'll be able to find books we've reviewed in many genres including: Romance, Science Fiction, Fantasy, Suspense, Childrens, Erotica, Non-Fiction, Self-Help and many more.
Here are a few of our categories of reviews:

---
Know a Title, need more Information?
Search our Book Titles where you'll quickly find books by their alphabetical listing, or type part of the title in our handy search box at the top of each page and select your book.
---
Author Lists
We've got thousands of authors on our site, so don't be overwhelmed, just type in the author name in the search box or Search our Author Listing.
---
Fresh Fiction News Editor
©FreshFiction.com
Privacy Policy
Fresh Fiction News Editor
©FreshFiction.com
Privacy Policy
--
To update your subscription (change from HTML to text, change your email, unsubscribe from this newsletter) visit [PREFERENCES]. If you received a copy from a friend and would like to receive your own, click [SUBSCRIBE]. If you've missed an issue of any of our newsletters, click [SUBSCRIBE] to find a link to our newsletter archives.
If you have a colleague who may be interested in this email, feel free to forward it via [FORWARD] and encourage them to sign up! All Fresh Fiction newsletters may be forwarded, printed or copied as long as the credits are included.
For sales and advertising inquiries, contact Sara Reyes, publisher, at sara@freshfiction.com.
For inquiries about reviews, contact Reviews Editor at editor@freshfiction.com.
Off-The-Edge
5960 W. Parker Road
Suite 278 #119
Plano, Texas 75093
You've received this newsletter because you subscribed to it OR you entered one of our contests. To unsubscribe from all our newsletters please click [UNSUBSCRIBE].