Meet...
Join us at the Readers 'n 'ritas Conference with Sherrilyn Kenyon & Dianna Love and more on November 12 - 14, 2010!
Readers conferences are more than "the rage," they are the place to meet readers who relish talking endlessly about favorite books, authors, series, characters, universes and so much more not understood by others! So come and "celebrate passionate literary obsessions" with a few new and old friends!
And enjoy sharing meals with Sherrilyn Kenyon, Dianna Love, radio personality and author Candace Havens, Rachel Caine, Dakota Cassidy, Jaye Wells, award winning YA author Rosemary Clement-Moore, Michele Bardsley, Laura Griffin, Julie Kenner, JK Beck, Ann Aguirre, Tara Taylor Quinn, Mari Mancusi, Lauren Willig, Jade Lee, Kathy Lyons, Sharon Ashwood, Louisa Edwards, Nikki Duncan, and Carole Nelson Douglas!
Opportunities will abound to share your opinion about current book trends (can you BELIEVE those covers??), best book care practices to keep your collection in top notch condition, where to buy and trade your books, what's the best e-reader for you YOUR reading habit, learn about books and authors you possibly missed, how to get a book club going in your neck of the woods and so much more. Plus meals are included as well as at least one margarita! After all, this is Texas and we practice margaRITA therapy!
Activities include:
Private Book Signing and Sale - purchase the latest books at onsite BN shop, benefits our charity!
Author Lounge - ample time to sit in small groups with your favorite author or fellow blogger
HUGE Book Trade - bring gently used books and pick up some you've been missing
Masquerade Ball - come dressed as your favorite character, prizes

E-Reader 101...Which One Is Right For You
The World Of Romantic Suspense
Write A Review, Earn A Free Book
Organizing And Caring For Books
What Makes A Romantic Comedy
YAs, Not Just for Teens
Traveling The World Through Historical Fiction
How Paranormals Have Changed Romance
Turning A Book Into A Successful Film

Raffles and Silent Auction -- special reader collections and more -- benefit Even Start for Success a literacy program in Collin County
margarRITA hours -- need we say more?
SPACE IS LIMITED
The Readers 'n 'ritas Conference at the Hilton Garden Inn, Allen, Texas is Friday, November 12th to Saturday, November 13th for only $75 (additional Sunday brunch). Stop by and sign up, Our hotel block -- rooms only $79 per night -- ends on October 26th! And tell your friends... they won't want to miss this sure-to-be talked about event!
Readers 'n 'ritas is an annual event held on the second weekend in November for readers and authors to mingle in both formal and informal discussions. It's the perfect gathering for people who love to read and want to share their addiction. Readers-n-ritas.org
Sponsors
Presenting Sponsors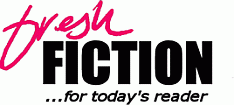 Sponsors

Avon, An Imprint of HarperCollins Publishers

Hotel -- Hilton Garden Inn
705 Central Expressway South, Allen, Texas, USA 75013
Tel: 1-214-547-1700 Fax: 1-214-547-1705
Click for reservations Please use the code "RNR" to get our special hotel block.
The Hilton Garden Inn Allen/Dallas hotel is located in Allen, TX - a convenient connecting point north of Dallas. Our Dallas Hotel in Allen, Texas and Allen Conference Center are across from the Watters Creek Market Place, along Highway 75. Our hotel also offers easy access to McKinney, Plano, Fairview, Richardson, and Frisco, Texas.
...the Authors