End of Summer Events

Tuesday, August 30, 2011
Patti Callahan Henry
Patti Callahan Henry grew up as a Minister's daughter, learning early how storytelling affects our lives. She spent many summers on Cape Cod where she began her love affair with the beach, ocean, tides and nature of the coast. Moving south at the tender age of twelve, she found solace in books and stories. While attending Auburn University, she met a southern boy who later proposed on Daufuskie Island, South Carolina, next to a historic lighthouse overlooking the Sound.
After earning her Master's degree in Child Health, Patti worked as a Clinical Nurse Specialist until her first child was born. Patti is a full time writer, wife and mother living with her husband and three children outside Atlanta on the Chattahoochee River where she is working on her next novel.
http://www.patticallahanhenry.com
Books:
Coming Up For Air, August 2011
The Perfect Love Song, October 2010
Driftwood Summer, June 2009
Blue Mesa Grill (directions)
7700 W Northwest Hwy
Dallas, TX 75225
RSVP
5:00pm - 6:30pm
* * *
Mark Your Calendar
Two fabulous authors visiting in person to our clubs in September: Rhys Bowen and Cathy Maxwell
Saturday, September 10th join us at the Lavendou Bistro for a High Tea, French style with Cathy Maxwell! She'll be joining us in person and available to sign books. RSVP
Sunday, September 11th Rhys Bowen is having a lunch with us at Natalie's Restaurant in North Dallas. RSVP
Don't miss the annual FenCon with special guest Gail Carriger. We'll also be holding a special suite where it's Safe for Romance hosted by Candace Havens and Rachel Caine. Memberships (their term for tickets) are on sale through September 1st and at the door. If you've never been to a Speculative Fiction con, this is a great one to try out! We're looking for volunteers to woMan our suite! Contact Gwen if available!
Remember all our events can be RSVPed at our Meetup.com/dfwtea pages.
Tuesday, September 6, 2011
Kathryne Kennedy
Kathryne Kennedy is the author of the Relics of Merlin series, acclaimed for her world-building and best known for her historical paranormal romances. She has also written a fantasy romance and this Victorian historical romance. She has also published nearly a dozen short stories in the SFF/Romance genre, receiving Honorable Mention twice in the "Writers of the Future" contest. She has traveled a great deal and has lived in Guam, Okinawa, and several states in the U.S. She is a business owner and currently lives in Arizona with her husband and two sons.
http://www.kathrynekennedy.com
Books:
The Lady Of The Storm, August 2011
Elven Lords #2
Beneath The Thirteen Moons, December 2010
The Fire Lord's Lover, July 2010
The Elven Lords
Fort Worth
Fort Worth, TX
http://www.meetup.com/DFWTea/events/16812421/
7:00pm - 9:00pm
* * *
Saturday, September 10, 2011
Cathy Maxwell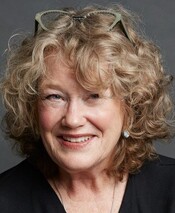 New York Times Best Selling Author
Cathy is the New York Times and USA Today bestselling author of over fifteen historical romance novels. Her books are known for their wit and humor.
She lives in beautiful Virginia with kids, horses, dogs, cats, and three computers--which means that at any given moment of the day, she can be found exercising, feeding, or defragging.
Books:
The Seduction Of Scandal, September 2011
Scandals and Seduction #5
His Christmas Pleasure, December 2010
The Marriage Ring, March 2010





Lavendou Bistro (directions)
19009 Preston Road
Dallas, TX 75252
972-335-6520
http://www.meetup.com/DFWTea/events/16812425/
2:00pm - 5:00pm

A French High Tea with Cathy Maxwell!

* * *


Monday, September 12, 2011
Frisco Book Club We are going to be talking about the books by Nalini Singh and Kristina Douglas. Please feel free to read any of them as we will be discussing the authors and their writing styles and worlds. If you don't have time to read any of them feel free to join us anyway as we will also be talking new releases and other book related events. Nalini Singh Psy/Changeling books: Nalini Singh Guild Hunter Series Kristina Douglas

Barnes & Noble Stonebriar (directions)
2601 Preston Rd Unit 1204
Frisco, TX 75034
972-668-2820
http://www.meetup.com/DFWTea/events/26145891/
7:00pm - 9:00pm

Dinner at Cheesecake Factory at 5pm

* * *


Wednesday, September 21, 2011
Lauren Dane

A few years ago, Lauren Dane decided to quit her job and stay home with her newborn. As a result, she had lots of conversations in a sing-song voice but no real outlet for adult thoughts and words. While on bedrest with her third pregnancy, she had so much downtime her husband brought home a second hand laptop and she decided to "give that writing thing a serious go."

Lauren's well aware of her good fortune and loves every moment of it, even when she has to edit and put Barbie's dresses back on over and over again. She still hasn't managed to figure out how to shut out the sound of the Backyardigans so she can write a love scene, though.
Books:
Heart Of Darkness, November 2011
Once And Again, September 2011
Never Enough, September 2011
Plano - Reyes
Plano, TX 75024
http://www.meetup.com/DFWTea/events/16812429/
7:00pm - 9:00pm
* * *
Wednesday, October 19, 2011
Victoria Laurie
When I was in the 7th grade I took one of those career application tests - you know, the ones where you answer a bunch of questions and the results indicate what profession you'd best be suited for? Yeah, well my test results indicated I was best suited for a career as a government spy.
A SPY!
I think I had the coolest results in the entire class. :)
Needless to say, I did not follow that particular career path - or maybe I just took the more indirect route. In my thirties a very good friend of mine who is now one of the world's most renowned psychic mediums suggested I stop ignoring my talents and dive right into the professional world of a psychic intuitive. On a lark, I did. And the results were pretty mind-blowing. Within just a few short weeks even I couldn't deny it - so much of what I predicted for total strangers was coming true and I really had to accept the "gift" so to speak.
Over the years I've built a really fabulous clientele and all those experiences have helped me create the Psychic Eye Mysteries, the Ghost Hunter Mysteries, and - for children - Oracles of Delphi Keep. And along that way I discovered my true love - writing.
Writing is one of those passions that gets me out of bed in the morning and invigorates my day. I love spinning a good yarn, and when I feel I actually get it right - wow! There is no better feeling.
In fact, the other day I was kicking back after a looooong day of writing, which ended in the completion of a manuscript and I remember just marveling in the fact that I actually get paid to daydream! I can't think of a more satisfying way to spend a life. And let's face it - it's a whole lot safer than working some covert operation. Although - I'm pretty sure the benefits might be better at the CIA. Still, I'll stick to my daydreams...at least for now... :)
Books:
Quest For The Secret Keeper, February 2012
Oracles of Delphi Keep #3
Ghoul Interrupted, January 2012
Ghost Hunter #6
Vision Impossible, July 2011
A Psychic Eye Mystery #9

Sandi Shilhanek Home
Garland, TX
http://www.meetup.com/DFWTea/events/16812436/
7:00pm - 9:00pm
* * *
Tuesday, October 25, 2011
Michele Bardsley
Readalicious Women's Fiction
Michele Bardsley is multi-published in several genres, but she is best known for her paranormal series set in the fictional town of Broken Heart, Oklahoma. She invites readers to check out the adventures of her vampire PTA parents in I'm The Vampire, That's Why (September 2006), Don't Talk Back To Your Vampire (July 2007), Because Your Vampire Said So (Spring 2008), and Wait Until Your Vampire Gets Home (Fall 2008).
Over the years, her work has earned awards and recognition from many organizations and publications—including OWFI's Trophy Award for Best Book of Fiction and the Grand Prize in the 72nd Annual Writer's Digest Writing Competition. Michele lives in Tulsa with her family.
http://www.michelebardsley.com
Books:
Must Love Lycans, September 2011
Never Again, March 2011
Wizards of Nevermore #1
Cross Your Heart, September 2010
Broken Heart # 7

Barnes & Noble Firewheel (directions)
190 Cedar Sage Drive Unit #BB01
Garland, TX 75040
972-496-2000
http://www.meetup.com/DFWTea/events/16812436/
7:00pm - 8:30pm
Michele will talk and sign her book
* * *
Join us at the Fresh Fiction Readers Conference with C.L. Wilson, Gena Showalter and more on November 11 - 13, 2011!
Readers conferences are more than "the rage," they are the place to meet readers who relish talking endlessly about favorite books, authors, series, characters, universes and so much more not understood by others! So come and "celebrate passionate literary obsessions" with a few new and old friends! And enjoy sharing meals with Gena Showalter, C.L. Wilson, Candace Havens, Ann Aguirre, Nikki Duncan, Jade Lee, Marie Bostwick, Marianne Mancusi, Jane Porter, Tara Taylor Quinn, Jaye Wells, Lauren Willig, Michele Bardsley, Dakota Cassidy, Monica Burns, Louisa Edwards, Vicki Pettersson, Kristen Painter, Lori Wilde, Gena Showalter, Jill Monroe, and Roxanne St. Claire
Regrets received from Julia Justiss, Alyssa Day. We will miss them and hope to see them at future Readers & 'ritas or other Dallas Fort Worth area events.
Opportunities will abound to share your opinion about current book trends (Hot & Spicy versus. Sweet & Mild), best book care practices to keep your collection in top notch condition (ABCs and 1-2-3s of books), where to buy and trade your books, what's the best e-reader for you YOUR reading habit, learn about books and authors you possibly missed, how to get a book club going in your neck of the woods and so much more. Plus meals are included as well as at least one margarita! After all, this is Texas and we practice margaRITA therapy!
Activities include:
Private Book Signing and Sale
Author Lounge - ample time to sit in small groups with your favorite author
HUGE Book Trade - bring gently used books and pick up some you've been missing
Masquerade Ball - come dressed as your favorite character, prizes
Panels and Workshops (not final)
Evolution of Harlequin (what it's done for the industry, which series people read, do people still subscribe, store purchases)
The End Before the Beginning (do you read the end of the book first or even sometimes before you buy the book)
Fresh or Spoiled? (is there room for spoilers?)
Front to Back: What Draws Your Attention & What Turns You Off (all about cover art, titles & backcover blurbs)
Genre Positioning System (GPS): Navigating the Bookshelves (genre classification/declassification like urban fantasy vs paranormal - I think it's urban fantasy, you call it paranormal, when something is contemporary vs historical, etc., how to find a freaking book in a store or online in a category & how it irks us)
Money, Money, Money: Where Does Your Dollar Go? (shopping preference, brick & mortar vs online paper vs online ebook vs used books, discount cards)
Finding Your Reading Mojo (favorite reading spot, do you need quiet or noise, do you read in one sitting, what causes you to go into or come out of a reading slump, do you picture actors in your head)
Multiple Partners: Do You Read More Than One Book At a Time? (do you have different books for different locations like bathroom, car, gym, office, etc., how the heck do you keep track & stay interested, how can people only read one book at a time)
There's More to Life Than the Undead (discussion on the non-paranormal related books - they DO still exist)
Battle of Genres (defend your genre, what draws you to this one vs that one, classic vs. historical vs. paranormal)
Raffles and Silent Auction -- special reader collections and more -- benefit Plano Family Literacy a literacy program in Collin County
margarRITA hours -- need we say more?
SPACE IS LIMITED
The next Readers 'n 'ritas Conference at the Hilton Garden Inn, Allen, Texas is Friday, November 11th to Saturday, November 12th for only $100 (stay for the additional Sunday brunch on November 13th). Stop by and sign up, Our hotel block -- rooms only $79 per night -- ends on October 11th! And tell your friends... they won't want to miss this sure-to-be talked about event!
Readers-n-ritas.org ... celebrate passionate literary obsessions
Readers 'n 'ritas is an annual event held on the second weekend in November for readers and authors to mingle in both formal and informal discussions. It's the perfect gathering for people who love to read and want to share their addiction. Readers-n-ritas.org
BUY YOUR WEEKEND PASS *** Book Hotel
Author Events:



Tuesday, August 30, 2011
7:00pm - 8:30pm
Patti Callahan Henry
Barnes & Noble Lincoln Park (directions)
7700 West Northwest Hwy. Ste. 300
Dallas, TX 75225
214-739-1124

Wednesday, August 31, 2011
7:00pm - 8:00pm
Christine O'Donnell
Barnes & Noble University Village (directions)
1612 S. University Dr #401
Fort Worth, TX 76107
817-335-2791

Saturday, September 10, 2011
1:00pm - 3:00pm
Del Cain
Barnes & Noble University Village (directions)
1612 S. University Dr #401
Fort Worth, TX 76107
817-335-2791

Sunday, September 11, 2011
12:30pm - 2:00pm
Rhys Bowen
Lunch with Rhys and includes a copy of NAUGHTY IN NICE
Natalie's Restaurant (directions)
5944 Royal Lane
Dallas, TX 75203
RSVP

Sunday, September 11, 2011
3:00pm - 4:00pm
Rhys Bowen
Barnes & Noble Lincoln Park (directions)
7700 West Northwest Hwy. Ste. 300
Dallas, TX 75225
214-739-1124

Thursday, September 15, 2011
7:00pm - 9:00pm
Eoin Colfer
Barnes & Noble Lincoln Park (directions)
7700 West Northwest Hwy. Ste. 300
Dallas, TX 75225
214-739-1124

Saturday, September 17, 2011
1:00pm - 3:00pm
Paula LaRocque
Barnes & Noble University Village (directions)
1612 S. University Dr #401
Fort Worth, TX 76107
817-284-1244

Friday, September 23, 2011
12:00pm - 11:00pm
Candace Havens
Join us at our Safe for Romance Suite
Crown Plaza - FenCon (directions)
14315 Midway Road
Addison, TX 75001

Saturday, September 24, 2011
10:00am - 11:30pm
Rachel Caine
Join us at our Safe for Romance Suite
Crown Plaza - FenCon (directions)
14315 Midway Road
Addison, TX 75001

Friday, September 30, 2011
6:00pm - 8:00pm
Dave Ramsey
Barnes & Noble Lincoln Park (directions)
7700 West Northwest Hwy. Ste. 300
Dallas, TX 75225
214-739-1124

Tuesday, October 11, 2011
7:30pm - 8:30pm
Alice Hoffman
Dallas Museum of Art - Horchow Auditorium (directions)
1717 N. Harwood Street
Dallas, TX 75201
214.922.1200

Tuesday, October 11, 2011
7:00pm - 8:00pm
Taylor Anderson
Barnes & Noble University Village (directions)
1612 S. University Dr #401
Fort Worth, TX 76107
817-335-2791

Thursday, October 13, 2011
7:00pm - 9:00pm
Melissa De La Cruz
Barnes & Noble Stonebriar (directions)
2601 Preston Rd Unit 1204
Frisco, TX 75034
972-668-2820

Thursday, October 20, 2011
7:00pm
Hillary Jordan
Barnes & Noble Lincoln Park (directions)
7700 West Northwest Hwy. Ste. 300
Dallas, TX 75225
214-739-1124

Tuesday, October 25, 2011
7:30pm - 8:30pm
Chuck Palahniuk
Dallas Museum of Art - Horchow Auditorium (directions)
1717 N. Harwood Street
Dallas, TX 75201
214.922.1200