December Events
More events in 2012 include Tea with Meg Cabot, plus live events with Gaelen Foley, Laura Lee Guhrke, Michele Bardsley, Lorraine Heath, Jodi Thomas, Jade Lee, Katharine Ashe, Tessa Dare, Kerrelyn Sparks, Pamela Palmer, Elizabeth Boyle, Lori Wilde, Sarah Maclean and Eloisa James. Stayed tune for details!

Tuesday, January 3, 2012
Marilyn Brant
Marilyn Brant has been told she writes with honesty, liveliness and wit (descriptors she's grown terribly fond of) about complex, intelligent women--like her friends--and their significant personal relationships. Although her favorite pursuits undoubtedly involve books, she proves she's not just a literary snob by confessing her lifelong fascination (read: obsession) with popular music, especially from the '70s & '80s, most flavors of ice cream and a variety of sensuous body lotions/oils.
Marilyn is the award-winning women's fiction author of ACCORDING TO JANE (October 2009), FRIDAY MORNINGS AT NINE (October 2010) and A SUMMER IN EUROPE (December 2011), all from Kensington Books.
Marilyn has traveled to 45 states and over 30 countries (so far--she's not done yet!), but she now lives in the Chicago suburbs with her family. When she isn't rereading Jane's books or enjoying the latest releases by her writer friends, she's working on her next novel, eating chocolate indiscriminately and hiding from the laundry.
Books:
A Summer In Europe, December 2011
On Any Given Sundae, June 2011
Friday Mornings At Nine, October 2010

Fort Worth
Fort Worth, TX
http://www.meetup.com/DFWTea/events/43293212/
7:00pm - 9:00pm
* * *
Monday, January 9, 2012
Addison Fox
Addison Fox can't remember a time when words weren't a part of her life. An avid reader, her love of the written word started at the tender age of 1 with The Owl and the Pussycat by Edward Lear (a poem she could recite by heart to any family member who would listen). Dr. Seuss, C.S. Lewis, Judy Blume and a host of others quickly followed until she discovered THE CLAN OF THE CAVE BEAR by Jean M. Auel while writing a paper at the library in the 7th grade. Although not a classic romance, Ayla and Jondalar's love story moved her firmly to the romance section of the bookstore and she hasn't looked back!
Addison lives in Dallas, Texas.
Books:
Baby It's Cold Outside, November 2011
Warrior Betrayed, May 2011
Warrior Avenged, September 2010
Zodiac Warriors #2

Barnes & Noble Stonebriar (directions)
121 and Preston Road
Frisco, TX 75034
http://www.meetup.com/DFWTea/events/27122251/
7:00pm - 8:30pm
We will be reading: 1)Baby It's Cold Outside: An Alaskan Nights Novel by Addison Fox 2) Discussing our favorite "over the holiday" reads ---what did you read? Did you like it? Did you hate it?
* * *
Monday, January 16, 2012
Wade Rouse
WADE ROUSE is a writer living on the coast of Michigan. A graduate of Drury and Northwestern universities, he is the critically acclaimed author of the memoirs America's Boy and Confessions of a Prep School Mommy Handler and a contributor to The Customer Is Always Wrong: The Retail Chronicles. His essays have been published in numerous national magazines and collections.
http://www.waderouse.com/content/index.asp
Books:
I'm Not The Biggest Bitch In This Relationship, September 2011
At Least in the City Someone Would Hear Me Scream, June 2009

A Real Bookstore (directions)
113 Prarie Road
Fairview, TX 75069
http://www.wadeswriters.com/a-realbook-store.html
6:00pm - 9:30pm
Two night Writers Workshop 1/16-17 Signing on 1/18
* * *
Wednesday, January 18, 2012
Carly Phillips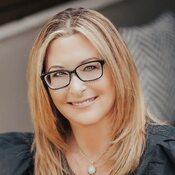 New York Times Bestselling Author
Sexy Fun Contemporary Fiction!
New York Times bestselling author Carly Phillips tossed away her legal briefs and a career as an attorney to become a stay-at-home mom. Within the year, she turned her love of reading into an obsession with writing. More than thirty published novels later, Carly writes sexy contemporary small town romances, striking a balance between entertainment and emotion, and giving her readers the compelling stories they have come to expect and enjoy. Carly received her undergraduate degree from Brandeis University and is a graduate of Boston University School of Law. When not writing or playing online, Carly loves to read, knit, and spend time with her family. She lives in Purchase, New York, with her husband, two teenage daughters, and dogs, Bailey, a soft-coated wheaten terrier and Brady, a Havanese, who act like additional children.
Books:
Karma, May 2012
Serendipity #3
Destiny, January 2012
Serendipity #2
Kismet, November 2011
Serendipity Novella

Plano - Reyes
Plano, TX 75024
http://www.meetup.com/DFWTea/events/42858552/
7:00pm - 9:00pm
* * *
Saturday, January 21, 2012
Laura Lee Guhrke
Laura Lee Guhrke spent seven years in advertising, had a successful catering business, and managed a construction company before she decided writing books was more fun.
From the publication of her very first historical romance, Laura has received numerous honors and critical acclaim for her novels and her writing style. Her books have been seen on both the USA Today and New York Times Bestseller Lists. In addition, Laura has been honored with the most prestigious award of romance fiction, the Romance Writers of America RITA Award, and she has been a RITA finalist five times. Among her publishing credits are seventeen historical romances, including her latest for Avon Books, Wedding of the Season and Scandal of the Year, available in January and February respectively.
Laura is currently hard at work on her eighteenth historical romance, but when she's not tapping away at her keyboard, Laura can be found skiing the slopes, wakeboarding across the lakes, and fly fishing the streams of her beautiful home state of Idaho.
Books:
Trouble At The Wedding, January 2012
Abandoned at the Altar
Scandal of the Year, February 2011
Abandoned at the Altar #2
Wedding of the Season, January 2011
Abandoned at the Altar #1

Chocolate Angel Plano (directions)
4709 West Parker Road
Plano, TX 75093
http://2012januarytea.eventbrite.com
3:00pm - 6:00pm
Tea with Gaelen Foley and Laura Lee Guhrke. $25
* * *
Saturday, January 21, 2012
Gaelen Foley
Gaelen Foley is the New York Times bestselling author of fourteen rich, bold historical romances set in the glittering world of Regency England and the Napoleonic Wars. Her books are available in twelve languages around the world, and have won numerous awards, including the Golden Leaf (three times), the Booksellers' Best (twice), the National Readers' Choice Award, the Holt Medallion, the CRW Award of Excellence, the Beacon, and the Romantic Times Reviewers' Choice Award for Best Historical Adventure, and more.
A Pennsylvania native, Gaelen holds a B.A. in English literature with a minor in philosophy from the State University of New York, College at Fredonia, a quaint lakeside village where Mark Twain once owned a home. It was here, while studying the Romantic poets, such as Wordsworth, Byron, and Keats that she first fell in love with the Regency period in which her novels are set.
After college, she dedicated herself completely to her artistic pursuits, spending five and a half years moonlighting as a waitress to keep her days free for writing and honing her craft. Finally, after four unsuccessful manuscripts, her fifth attempt sold to the largest publisher in the world (Bertelsmann).
The Pirate Prince hit bookshelves in 1998 and created an instant buzz among romance fans. Romantic Times magazine announced: "There is star quality in this writer!" Word-of-mouth made The Pirate Prince a hit and has continued to propel each of her novels on to greater success, establishing Foley as a leading voice in historical romance.
Gaelen Foley lives near Pittsburgh, PA with her college-sweetheart husband, Eric, and a mischievous bichon frise called Bingley. She is hard at work on her next book.
Books:
My Ruthless Prince, January 2012
Royal Weddings, April 2011
My Irresistible Earl, April 2011

Chocolate Angel Plano (directions)
4709 West Parker Road
Plano, TX 75093
http://2012januarytea.eventbrite.com
3:00pm - 6:00pm
Tea with Gaelen Foley and Laura Lee Guhrke. $25
* * *
Tuesday, February 7, 2012
Kristan Higgins
Kristan Higgins, author of My One and Only and six other romantic comedies, combines real life, true love and lots of laughs in her stories. Her books have received praise and accolades from readers and reviewers alike. Kristan is a USA TODAY bestselling author and the two-time winner of the Romance Writers of America's RITA® Award...in 2010 for Too Good To Be True and in 2008 for Catch of the Day. Called "one of the most honest and creative voices in contemporary romance," Kristan is hard at work on her next book. She lives in a small Connecticut town with her heroic firefighter husband, two lovely children and a very cute puppy. Kristan loves to hear from readers!
http://www.kristanhiggins.com/
Books:
Catch Of The Day, March 2012
Until There Was You, October 2011
My One and Only, April 2011

Fort Worth
Fort Worth, TX
http://www.meetup.com/DFWTea/events/43293462/
7:00pm - 9:00pm
Dinner and call-in author Kristan Higgins
Author Events:



Friday, December 30, 2011
7:00pm
Tami Hoag
A Real Bookstore (directions)
113 Prairie Road
Fairview, TX 75069
972-398-9888

Monday, January 9, 2012
7:00pm - 8:30pm
Chris Kyle
Barnes & Noble Lincoln Park (directions)
7700 West Northwest Hwy. Ste. 300
Dallas, TX 75225
214-739-1124

Tuesday, January 10, 2012
7:00pm - 8:30pm
Kevin J. Anderson
Barnes & Noble Lincoln Park (directions)
7700 West Northwest Hwy. Ste. 300
Dallas, TX 75225
214-739-1124

Monday, January 16, 2012
6:00pm - 9:30pm
Wade Rouse
Two night Writers Workshop 1/16-17 Signing on 1/18
A Real Bookstore (directions)
113 Prarie Road
Fairview, TX 75069
Sign Up

Tuesday, January 17, 2012
6:30pm - 7:30pm
Taylor Stevens
A Real Bookstore (directions)
113 Prairie Road
Fairview, TX 75069

Thursday, January 19, 2012
7:00pm - 9:00pm
Jennifer Hudson
Barnes & Noble Lincoln Park (directions)
7700 West Northwest Hwy. Ste. 300
Dallas, TX 75225
214-739-1124

Friday, January 20, 2012
6:00pm - 8:00pm
Michael Buckley
Barnes & Noble Stonebriar (directions)
2601 Preston Rd Unit 1204
Frisco, TX 75034
972-668-2820

Friday, January 20, 2012
7:00pm - 8:00pm
Brad Taylor
A Real Bookstore (directions)
113 Prairie Road
Fairview, TX 75069

Saturday, January 21, 2012
3:00pm - 4:30pm
Nick Lake
Barnes & Noble Stonebriar (directions)
2601 Preston Rd Unit 1204
Frisco, TX 75034
972-668-2820

Saturday, January 21, 2012
4:00pm - 5:00pm
Tracy Deebs
Don't miss this rare opportunity to meet six leading authors of teen fiction who will join us for a discussion and signing of their latest works. Joining us: Trinity Faegen, Joy Preble, Tracy Deebs, Ivy Adams, Mary Lindsey and Ellie James.
Barnes & Noble Lincoln Park (directions)
7700 West Northwest Hwy. Ste. 300
Dallas, TX 75225
214-739-1124

Thursday, January 26, 2012
7:00pm - 8:00pm
Dan Gutman
A Real Bookstore (directions)
113 Prairie Road
Fairview, TX 75069

Tuesday, January 31, 2012
7:00pm - 8:30pm
Patricia Schultz
Barnes & Noble Lincoln Park (directions)
7700 West Northwest Hwy. Ste. 300
Dallas, TX 75225
214-739-1124

Monday, February 13, 2012
7:00pm - 9:00pm
Michael Oher
Barnes & Noble Lincoln Park (directions)
7700 West Northwest Hwy. Ste. 300
Dallas, TX 75225
214-739-1124

Thursday, February 16, 2012
5:00pm - 7:00pm
Cynthia Hand
Barnes & Noble - Southlake Town Square (directions)
1430 Plaza Place
Southlake, TX 76092
817-442-0207

Thursday, February 16, 2012
5:00pm - 7:00pm
Courtney Allison Moulton
Teen Group Signing
Barnes & Noble - Southlake Town Square (directions)
1430 Plaza Place
Southlake, TX 76092
817-442-0207

Thursday, February 16, 2012
5:00pm - 7:00pm
Jodi Meadows
Teen Group Signing
Barnes & Noble - Southlake Town Square (directions)
1430 Plaza Place
Southlake, TX 76092
817-442-0207

Thursday, February 16, 2012
3:00pm - 5:00pm
Brodi Ashton
Teen Group Signing
Barnes & Noble - Southlake Town Square (directions)
1430 Plaza Place
Southlake, TX 76092
817-442-0207