« Archives
News from the Greiman Farm: Weddings, UNCORKED and more
Contests | Latest Buzz | Media Spotlight | Latest Reviews | Authors | Books | Bestsellers | Newsletters | Blog

From the desk of Lois Greiman
Dear Friends and Family,
Whew. 2011 has come to an end. It's been a whirlwind here on the Greiman farm. Our oldest son and only daughter got married within six months of each other. Until those 'shenanigans' were announced I would have sworn they kind of liked me.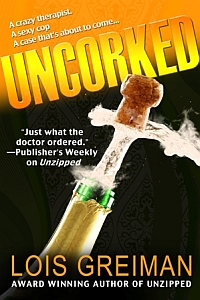 I finished the 7th Chrissy McMullen mystery. Woot! You can buy the digital version of UNCORKED at most major ebook sites including Amazon, BN.com and Smashwords. Print copies will be available online soon.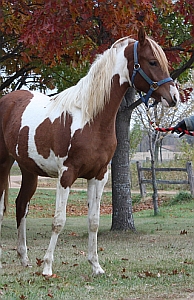 We recently purchased a new horse because, you know, they're like potato chips, no one can have just one (or 7). She's a sassy little gal but that's the way we like 'em.
Three of my out of print historical romance novels, HIGHLAND JEWEL, HIGHLAND FLAME, and HIGHLAND WOLF, have been digitalized and are available for sale online. It's really a thrill to see old 'flames' back in print.
And last but hardly least, I was lucky enough to sell two book series that I've been dying to write. We're currently considering titles. But we're liking Hope Springs. It's a coming home story set on a ranch near my old stomping grounds in South Dakota. The first book will be released in November 2012 from Kensington. Two others will follow at six month intervals.
The second series is a romantic suspense. Look for my kick-ass special agent women sometime in 2014 from Belle Bridge Books. Think Charlie's Angels on steroids.
And that's it for now. Stay warm, keep reading, and have a fantastic new year.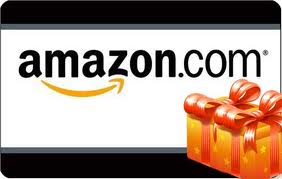 To celebrate the season, I'm giving away an Amazon Gift Card. Please send an email to lgreiman@earthlink.net with UNCORKED in subject line. I'll throw your names in a hat and choose a winner.
And as always, thanks so much for your support.
Lois Greiman
Follow me on Twitter: @loisgreiman
Facebook: http://www.facebook.com/ChrissyMcMullenMysteries
http://www.facebook.com/lois.greiman
Website: www.loisgreiman.com
Blog: Ridingwiththetopdown
Email: lgreiman@earthlink.net
Fresh Fiction News Editor
©FreshFiction.com
Privacy Policy
--
To update your subscription (change from HTML to text, change your email, unsubscribe from this newsletter) visit [PREFERENCES]. If you received a copy from a friend and would like to receive your own, click [SUBSCRIBE]. If you've missed an issue of any of our newsletters, click [SUBSCRIBE] to find a link to our newsletter archives.
If you have a colleague who may be interested in this email, feel free to forward it via [FORWARD] and encourage them to sign up! All Fresh Fiction newsletters may be forwarded, printed or copied as long as the credits are included.
Sent on behalf of Lois Greiman by
Off-The-Edge
5960 W. Parker Road
Suite 278 #119
Plano, Texas 75093
You've received this newsletter because you subscribed to it OR gave Lois your email address. To unsubscribe from all our newsletters please click [UNSUBSCRIBE].