Big Events in 2012 include:
Monday, February 6th with Jaye Wells at Frisco Book Club. RSVP
Tuesday, February 7th, dinner with Deborah Crombie for the east side. Meet us at 5pm at the Blue Mesa Grill, 7700 NW Highway for dinner with NY Times bestselling author Deborah Crombie, followed by signing at Barnes & Noble - Lincoln Park. RSVP
Tuesday, February 7th Fort Worth Book Club with Kristan Higgins will be meeting in south Fort Worth. RSVP
Saturday, February 18th join us for lunch with Meg Cabot. An exclusive luncheon in the famous French Room at The Adolphus. This will be Meg's only appearance in Texas and a perfect way to spend a Saturday afternoon. Tickets are available.

Monday, February 6, 2012
Jaye Wells
After several years as a magazine editor and freelance writer, Jaye Wells finally decided to leave the facts behind and make up her own reality. Her overactive imagination and life-long fascination with the arcane and freakish blended nicely with this new career path. Her Sabina Kane urban fantasy series is a blend of dark themes, grave stakes and wicked humor. Jaye lives in Texas with her saintly husband and devilish son.
Barnes & Noble Stonebriar (directions)
121 and Preston Road
Frisco, TX 75034
RSVP
7:00pm - 8:00pm
* * *
Tuesday, February 7, 2012
Deborah Crombie
Blue Mesa Grill (directions)
7700 W Northwest Hwy
Dallas, TX 75225
RSVP
5:00pm - 7:00pm
Deborah Crombie was born and educated in Texas and has lived in both England and Scotland. Her Kincaid and James novels have received Edgar, Agatha, and Macavity Award nominations, and her fifth novel, Dreaming of the Bones, was named a New York Times Notable Book of the Year and was selected as one of the 100 Best Crime Novels of the Century by the Independent Mystery Booksellers of America. Her novels have been published in Japan, Germany, Italy, Norway, the Netherlands, France, the Czech Republic, and the United Kingdom. Ms. Crombie travels to England several times a year and has been a featured speaker at St. Hilda's College, Oxford. She lives in a small North Texas town, sharing a turn-of-the-century house with her husband, three cats, and a German shepherd dog.
* * *
Tuesday, February 7, 2012
Kristan Higgins
Maria Munoz Home
Fort Worth, TX
http://www.meetup.com/DFWTea/events/43293462/
7:00pm - 9:00pm
Kristan Higgins, author of My One and Only and six other romantic comedies, combines real life, true love and lots of laughs in her stories. Her books have received praise and accolades from readers and reviewers alike. Kristan is a USA TODAY bestselling author and the two-time winner of the Romance Writers of America's RITA® Award...in 2010 for Too Good To Be True and in 2008 for Catch of the Day. Called "one of the most honest and creative voices in contemporary romance," Kristan is hard at work on her next book. She lives in a small Connecticut town with her heroic firefighter husband, two lovely children and a very cute puppy. Kristan loves to hear from readers!
* * *
Wednesday, February 15, 2012
Christie Craig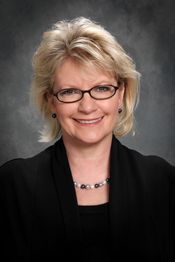 Sexy, Suspenseful and Seriously Funny!
Plano - Reyes
Plano, TX 75024
http://www.meetup.com/DFWTea/events/43225752/
7:00pm - 9:00pm
Pseudonym: C.C. Hunter.
Photojournalist, Author and Speaker
Christie Craig grew up in Alabama, where she caught lightning bugs, ran barefoot, and regularly rescued potential princes, in the form of Alabama bullfrogs, from her brothers. Today, she is still fascinated with lighting bugs, mostly wears shoes, but has turned her focus to rescuing mammals instead of amphibians. She currently lives in Texas, with her four cats, her teenage son, and a prince of a husband, who for the record, is not a frog. She is an award-winning, multi-published novelist and writer whose non-fiction and photography have appeared in over three thousand national magazines. After selling four books in one day, she has gained a reputation for writing romance fiction that has both a witty humor and suspenseful, sexy tone.
* * *
Saturday, February 18, 2012
Meg Cabot
The Adolphus Hotel French Room (directions)
1321 Commerce Street
Dallas, TX 75202
Buy Tickets/
11:00am - 3:00pm
Lunch in the French Room with Meg Cabot. Books will be sold and she's signing.
Pseudonym for Meggin Cabot.
Pseudonym: Patricia Cabot.
Meg Cabot was born in Bloomington, Indiana—the heart of America. Her childhood was spent in pursuit of air conditioning, which she found at the Monroe County Public Library. Here Meggin whiled away many hours, reading the complete works of Jane Austen, Judy Blume, and Barbara Cartland.
Armed with a fine arts degree from Indiana University, she moved to New York City, and got a job as the assistant manager of an undergraduate dormitory at New York University, writing on the weekends (and whenever her boss wasn't looking). The first of her many historical romance novels written under the name Patricia Cabot, Where Roses Grow Wild, was published in 1998, followed shortly after by its sequel, Portrait of my Heart. An Improper Proposal and A Little Scandal followed shortly thereafter.
In addition to her romances, Meg is currently working on several series of books for young adult readers, including The Princess Diaries, The Mediator (under the name Jenny Carroll) and 1-800-WHERE-R-YOU (also by Jenny Carroll).
Film rights to The Princess Diaries were sold to Disney, and a feature length film based on the book was released in August 2001, with Pretty Woman's Garry Marshall directing, and starring Julie Andrews, among others. Film rights to All-American Girl have also been sold to Disney and a script is being written. Television rights for The Mediator series have been sold, and 1-800-WHERE-R-U was recently optioned by Lions Gate Films.
Meg lives in New York City with her husband and their one- eyed cat, Henrietta.
* * *
Wednesday, March 21, 2012
Shannon K. Butcher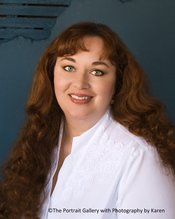 Photo Credit: The Portrait Gallery with Photography by Karen
Plano - Reyes
Plano, TX 75024
http://www.meetup.com/DFWTea/events/43225772/
7:00pm - 9:00pm
* * *
Monday, April 2, 2012
Jodi Thomas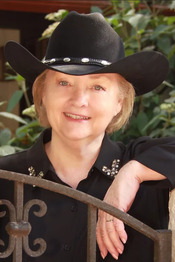 Jodi takes you to the Heart of Texas
Barnes & Noble Stonebriar (directions)
121 and Preston Road
Frisco, TX 75034
http://www.meetup.com/DFWTea/events/30607641/
7:00pm - 9:00pm
* * *
Tuesday, April 3, 2012
Shelly Laurenston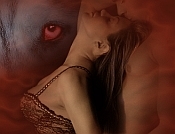 Wildly funny...deeply sexy
Pseudonym: G. A. Aiken.
Fort Worth
Fort Worth, TX
http://www.meetup.com/DFWTea/events/48236002/
7:00pm - 9:00pm
* * *
Join us at the Fresh Fiction Readers Conference with Eloisa James, Sarah MacLean, Wendy Corsi Staub, Jade Lee and more on November 9 - 11, 2012!
SPACE IS LIMITED
Photos from past events
Author Events:



Thursday, January 26, 2012
7:00pm - 8:00pm
Dan Gutman
A Real Bookstore (directions)
113 Prairie Road
Fairview, TX 75069

Sunday, January 29, 2012
3:00pm - 4:00pm
Daniel Handler
Dallas Museum of Art (directions)
1717 N. Harwood Street
Dallas, TX 75201
214.922.1200

Sunday, January 29, 2012
3:00pm - 4:00pm
Maira Kalman
Dallas Museum of Art (directions)
1717 N. Harwood Street
Dallas, TX 75201
214.922.1200

Monday, January 30, 2012
7:00pm - 9:00pm
Robert Crais
Present a Barnes & Noble receipt for a free ticket. Tickets will be distributed beginning 9:00 am January 30.
Barnes & Noble Lincoln Park (directions)
7700 West Northwest Hwy. Ste. 300
Dallas, TX 75225
214-739-1124

Tuesday, January 31, 2012
7:00pm - 8:30pm
Patricia Schultz
Barnes & Noble Lincoln Park (directions)
7700 West Northwest Hwy. Ste. 300
Dallas, TX 75225
214-739-1124

Thursday, February 2, 2012
7:00pm - 8:00pm
Tami Hoag
A Real Bookstore (directions)
113 Prarie Road
Fairview, TX 75069
972-398-9888

Tuesday, February 7, 2012
5:00pm - 7:00pm
Deborah Crombie
Blue Mesa Grill (directions)
7700 W Northwest Hwy
Dallas, TX 75225
RSVP

Tuesday, February 7, 2012
7:00pm - 8:00pm
Deborah Crombie
Barnes & Noble Lincoln Park (directions)
7700 West Northwest Hwy. Ste. 300
Dallas, TX 75225

Monday, February 13, 2012
7:00pm - 9:00pm
Michael Oher
Barnes & Noble Lincoln Park (directions)
7700 West Northwest Hwy. Ste. 300
Dallas, TX 75225
214-739-1124

Thursday, February 16, 2012
5:00pm - 7:00pm
Cynthia Hand
Barnes & Noble - Southlake Town Square (directions)
1430 Plaza Place
Southlake, TX 76092
817-442-0207

Thursday, February 16, 2012
5:00pm - 7:00pm
Courtney Allison Moulton
Teen Group Signing
Barnes & Noble - Southlake Town Square (directions)
1430 Plaza Place
Southlake, TX 76092
817-442-0207

Thursday, February 16, 2012
5:00pm - 7:00pm
Jodi Meadows
Teen Group Signing
Barnes & Noble - Southlake Town Square (directions)
1430 Plaza Place
Southlake, TX 76092
817-442-0207

Thursday, February 16, 2012
3:00pm - 5:00pm
Brodi Ashton
Teen Group Signing
Barnes & Noble - Southlake Town Square (directions)
1430 Plaza Place
Southlake, TX 76092
817-442-0207

Saturday, February 18, 2012
11:00am - 3:00pm
Meg Cabot
Lunch in the French Room with Meg Cabot. Books will be sold and she's signing.
The Adolphus Hotel French Room (directions)
1321 Commerce Street
Dallas, TX 75202
Buy Tickets/