February 2012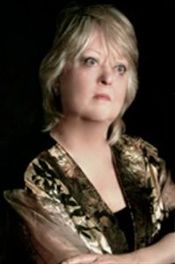 View Book Trailer

Get Readers' Group Guide

Request from Your Library

Preorder from Your Favorite Bookseller

Read Chapter 1

Random House
Waterbrook-Multnomah
ISBN-10: 1601422075
ISBN-13: 978-1601422071
February 21, 2012
TRADE Paperback
LARGE PRINT, eBook,AUDIO


Seascape Trilogy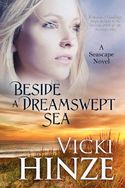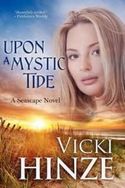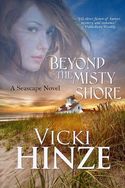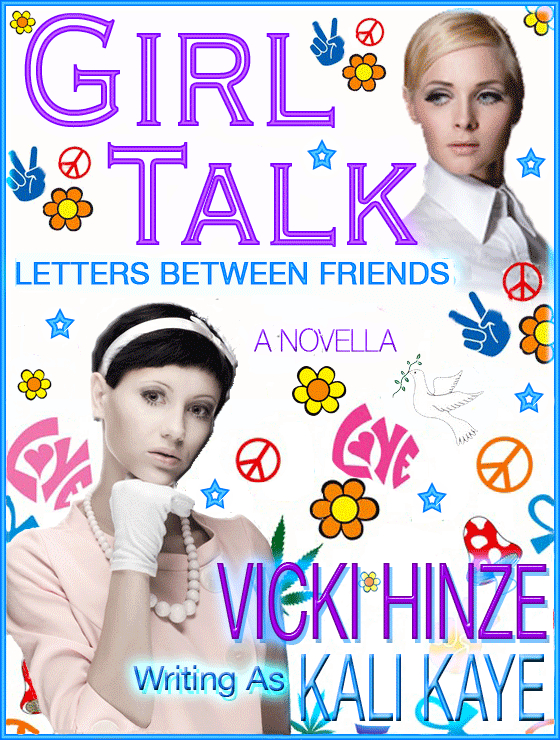 2012 RELEASE DATES
02 21 2012
NOT THIS TIME
03 01 2012
Kali Kaye's 1st book, GIRLTALK: LETTERS BETWEEN FRIENDS.
04 01 2012
SHADES OF GRAY
04 03 2012
CAST OF CHARACTERS: INVIDIA Short story, Novelists, Inc. collection
05 29 2012
LOVE IS MURDER: THRILLER 3
06 01 2012
ACTS OF HONOR
09 01 2012
ALL DUE RESPECT
10 20 2012
SURVIVE THE NIGHT
LOST, INC., Book 1
11 01 2012
FESTIVAL OF THE BRIDES
12 20 2012
Christmas Countdown LOST, INC., Book 2
MARK YOUR CALENDARS. The Magic date is 2/21! It's finally Beth and Joe's turn. NOT THIS TIME, the final book in the Crossroads Crisis Center series is being released. You can preorder it now at your favorite bookseller. It's coming out in trade paperback, large print, all manner of ebooks and in audio. Here's a summary:
A BLOOD-SOAKED MATTRESS. A TERRORIST ATTACK. AMONG THEM, A TRAITOR.
Sara and Beth built a multi-million dollar business and act as anti-terrorism consultants. Now their business and friendship are strained because Beth is leery of Sara's husband. When he goes missing and is verified kidnapped, authorities consider Beth their prime suspect.
Then their hometown, Seagrove Village, Florida, is rocked by an act of terrorism, and Beth doesn't know who to trust. Someone close to her is connected to the attack, but who? Is there a connection to Crossroads Crisis Center? In the midst of the confusion and fear, Beth finds herself attracted to a man from her past, the former Shadow Watcher, Joe. She knows she shouldn't fall in love with him–she can't resist or even explain their bond. And as her world unravels around her, she wonders... Will the truth set her free or ruin her life? Is it possible to be pushed beyond redemption?
"Vicki Hinze has... talent for transforming the unlikely into something beautiful." –Publishers Weekly
Much gratitude to the folks who read the book and offered comments:
"Tense, breathless, multi-layered – and highly recommended." –Lee Child
"Vicki Hinze's new thriller, NOT THIS TIME, hones suspense to a razored edge. Riveting, relentless, and fraught with betrayals, here is a novel that cuts both to the bone and to the heart. Not This Time should be retitled Not to be Missed."–James Rollins
"If you're not already hooked on Vicki Hinze's Crossroads Series, you will be this time. NOT THIS TIME is a tense and involving tale of crime and violence that takes the reader from the deepest darkness of the human heart to the light of redemption."–Susan Wiggs
"In NOT THIS TIME, Vicki Hinze has created a tense, suspenseful story, peopled with vivid characters and set against a backdrop of deadly danger. I know I can always count on Vicki for an absorbing story I'll remember long after I've closed the book, and NOT THIS TIME was no exception. Do yourself a favor and pick this book as your next read."–Kay Hooper
"Hinze paints her tale on a broad canvas, her writing expertly controlled, rich in imagination, deep in characterization. It's a race against time and shadowy instincts, the narrative loud with surprises, the premise all-too-believable." –Steve Berry

"Vicki Hinze has created a "Keeper!' Not This Time is engrossing, entertaining; the pages are filled with excellently drawn and very real people, and a story that keeps you turning the pages!"–Heather Graham

The economic squeeze continues, so I'm still passing on good deals on Christian fiction and general market fiction books I run into on Facebook.
LOVE IS MURDER: Thriller 3 is set to release on 5/31. I did a story for this collection edited by Sandra Brown, WED TO DEATH. The proceeds benefit International Thriller Writers, and I'm honored to do so and to be in the company of these esteemed authors. The stories are general market romantic suspense/ romantic thrillers, and Sandra Brown made lovely comments. Can't wait for you to see it! Amazon and Barnes and Noble are taking orders now, and more stores will be added to the site as I get the specific URLs. You can read more HERE.
All three of the Seascape Novels (covers on left sidebar) have now been released in trade paperback and ebook, and for my listening friends, the audio books are in the works. I'll let you know as soon as they're available. There's also a new book trailer for the trilogy. View it HERE.
New video blog series. I've started INSPIRE ME!, a new series of video blog posts on the blog site. So far, I've recorded four webisodes. I plan at least two more in this series. Maybe more. Reader response has been humbling and very positive. So if you want more of these, let me know. You can email me at CONTACT.
BIG NEWS
From the time I started writing in 1987, I've always written what I called my "Sunday books." These are books I didn't write to sell, but ones I wrote just for me because I loved the characters and the stories. They're different than the types of books I've published, unusual in ways.
For years, readers have heard me talk about these Sunday books—which can be a little confusing now that I'm writing Christian fiction, too—and have asked me to make them available. So I am. But I want to be clear that these are general market books I wrote for the sheer love of writing them—usually on Sunday afternoons. They are books I have written but unlike books I've published and unlike other books I've written, and unlike each other.
To make sure you know that, you'll see "Vicki Hinze writing as Kali Kaye" on the cover and Magnolia Leaf Press. Magnolia Leaf Press is my imprint. These two things are my signals to you that these books are part of my Sunday book collection.
What are they about? Just about anything. Are the Kali Kaye books all the same type of book? In the same genre? No. The only thing they all have in common is that I love them. Well, that and Vicki Hinze writing as Kali Kaye and the imprint being on the cover. Beyond that, all bets are off!
The first Kali Kaye book is GIRL TALK: LETTERS BETWEEN FRIENDS. It'll be out March 1st on Amazon.com. Trade paperback print copies will be available about May 1st. This is an epistolary book about four girls who become pen pals in seventh grade and develop friendships that last through their 40th birthdays. I love, love, love this story! It's set in the 1960s and ends in the mid-1980s. Life, love, death and the universe all set against the pop culture of the time with all the misconceptions girls growing to women have and challenges we all wish they didn't. On the left you'll see a sneak peek at the cover! More on GIRL TALK next month.
A special invitation. I combined my personal Facebook page and the Vicki Hinze Author page and I lost about 5,000 of you! It was a glitch in the system that couldn't be avoided or repaired. I was just sick about it and I hope you didn't think it was intentional. If you were impacted, I am so sorry. Please join me at my new address: http://www.facebook.com/vicki.hinze.author.
On the writing front. I've titled the third book in the Lost Inc. series, TORN LOYALTIES. Am writing it now. It'll be out in February 2013. Will keep you posted on progress. You're going to love Madison! She's a great character. And Grant is . . . well, in an awful lot of trouble with her right now. <g>
I'm posting my release dates on the left sidebar. 2012 is one crazy year for releases! You can always find out the latest on the vickihinze.com website under EVENTS.
Do come visit with me on Facebook. I so enjoy chatting with you!
Until next time, know that I'm wishing you and yours many, many ...
Blessings,
Vicki
P.S. I'm giving away ecopies of the writing books that I can on Kindle February 14-15.
P.S.S. Enter the NOT THIS TIME contest. I'm giving away diamonds . . . J