Great book club meetings, author signings, special teas and more in April


Don't miss these great events in April, well, one is the tail end of March, but it will be FUN to mingle with authors and readers on Friday night!

Texas Two-Step signing and reception March 30th

Jodi Thomas dinner, talk and signing on April 2nd

Shelly Laurenston on April 3rd, call-in and dinner

Jade Lee High Tea Wedding Shower on April 7th

Robyn Carr on April 18th, call-in and dinner

And don't forget to sign up for our upcoming Boas & Tiaras where boas are optional but tiaras required. Special guests include: Kerrelyn Sparks, Elizabeth Boyle, Pamela Palmer, Diane Kelly, Lorraine Heath, Vicki Pettersson and Candace Havens. We'll see you at The Chocolate Angel on June 9th, 2012!
---
2012 North Texas Two-Step
Friday, March 30, 2012
6:30pm - 9:00pm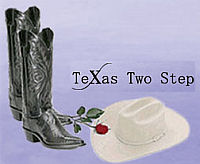 A Writer's Conference in Dallas Fort Worth, March 30 to April 1st, 2012



Hilton Garden Inn Las Colinas (directions)
7516 Las Colinas Boulevard
Irving, TX 75063
RSVP Free

Monday, April 2, 2012
Jodi Thomas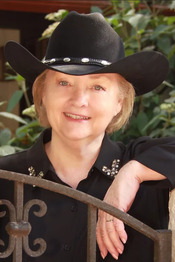 Jodi takes you to the Heart of Texas


A fifth generation Texan who taught family living, Jodi Thomas chooses to set the majority of her novels in her home state, where her grandmother was born in a covered wagon. A former teacher, Thomas traces the beginning of her storytelling career to the days when her twin sisters were young and impressionable.

"I'd tell them stories at night that made them too scared to get up and go to the bathroom. I got in trouble for that," Thomas claims. "I told them wild stories of school until they cried not to go. I got in trouble for that too. Mother said she's not sure, but she thinks I was 10 before I ever told the truth about anything. And all my life stories have always been in my head."

The stories Thomas has committed to paper have earned her an impressive list of distinguished awards. Her first book, BENEATH THE TEXAS SKY (1988), won the National Press Women's Novel of the Year in its category. Book two, NORTHERN STAR (1990), was named best novel by the (Texas) Panhandle Professional Writers and the Oklahoma Writers Federation, Inc., an organization of writers' groups from several states. Book three, THE TENDER TEXAN(1991), was Thomas's first national bestseller and won her the first of two Romance Writers of America RITAs, the $1.5 billion romance publishing industry's equivalent of an "Oscar." Book twelve, TO KISS A TEXAN (1999) was her first novel to score on the USA TODAY Best-selling Books list. For THE TEXAN'S WAGER (2002), sixteen was the magic number. As Thomas's sixteenth novel, the book scored number sixteen on the NEW YORK TIMES extended bestseller list. FINDING MARY BLAINE, (2004) received the National Readers' Choice Award in 2005. Thomas was inducted into the RWA Hall of Fame in 2006 for winning her third RITA for THE TEXAN'S REWARD (2005). She also won the National Readers' Choice for TWISTED CREEK (2008) and TALL, DARK, AND TEXAN (2008). In 2010, THE LONE TEXAN won the Reader's Choice 2009 Best Western Romance from Love Western Romances.com. Jodi received a RITA for WELCOME TO HARMONY (2010) and the Booksellers' Best Award for SOMEWHERE ALONG THE WAY (2010) at Romance Writers of America in 2011.


With a degree in Family Studies, Thomas is a marriage and family counselor by education, a background that enables her to write about family dynamics. Honored in 2002 as a Distinguished Alumni by Texas Tech University in Lubbock, Thomas enjoys interacting with students on the West Texas A & M University campus, which houses the Panhandle Plains Historical Museum, the state's largest historical museum.

"My door is usually open to students all morning," explains Thomas, who talks to the classes at the University and on other campuses during her many speaking engagements when not writing in her spacious office in WTAMU's Cornette Library. "They come by to visit and ask questions about being a writer. When I was a child, being a writer wasn't an option. All the people I knew had regular jobs. I'm hoping that students will see that being a writer is a possibility. This is particularly important in these days when programs in the arts are being cut in the public schools."

Commenting on her contribution to the arts, Thomas said, "When I was teaching classes full time, I thought I was making the world a better place. Now I think of a teacher, or nurse, or mother settling back and relaxing with one of my books. I want to take her away on an adventure that will entertain her. Maybe, in a small way, I'm still making the world a better place."

While the author toured the country last year, speaking to Desk and Derrick clubs about her 2003 novel, THE WIDOWS OF WICHITA COUNTY, the members of various chapters formed a Jodi Thomas Fan Club. The group enthusiastically promotes her novels and public appearances and even volunteers to provide drivers for her out of town engagements. More information is available at the author's website.

http://www.jodithomas.com/

Books:

Just Down The Road, April 2012
Be My Texas Valentine, January 2012
Be My Texas Valentine, January 2012

Barnes & Noble Stonebriar (directions)
121 and Preston Road
Frisco, TX 75034
http://www.meetup.com/DFWTea/events/30607641/
7:00pm - 9:00pm


---
Tuesday, April 3, 2012
Shelly Laurenston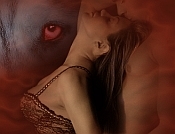 Wildly funny...deeply sexy


Pseudonym: G. A. Aiken.


Originally from Long Island, New York, New York Times and USA Today bestselling author Shelly Laurenston has resigned herself to West Coast living which involves healthy food, mostly sunny days, and lots of guys not wearing shirts when they really should be. Shelly Laurenston is also The New York Times Bestselling author G.A. Aiken, creator of the Dragon Kin series.

http://www.shellylaurenston.com

Books:

Bear Meets Girl, March 2012
Pride #7
Big Bad Beast, May 2011
Pride #6
Hunting Season, August 2010
The Gathering #1



Fort Worth
Fort Worth, TX
http://www.meetup.com/DFWTea/events/48236002/
7:00pm - 9:00pm


---

Saturday, April 7, 2012
Jade Lee
Pseudonym for Katherine Greyle.
Pseudonym: Kathy Lyons.


A USA Today Bestseller, JADE LEE has been scripting love stories since she first picked up a set of paper dolls. Ball gowns and rakish lords caught her attention early (thank you Georgette Heyer), and her fascination with the Regency began. And as a Taurus, she lives to pit a headstrong woman against a tortured hero just to watch them butt heads on the way to true love. Flesh wounds are rare, but the healing and laughter are real.

Now an author of more than 30 romance novels, she finally gets to set these couples in the best girl-heaven of all: a Bridal Salon! This way she gets to live out all her wedding fantasies, one by one. (Let's be honest, what girl has only one idea for her dream wedding?)

And don't forget Jade's other name, KATHY LYONS. That's Jade's lighter, contemporary side. She writes for Harlequin Blaze merging hawt sex and funny relationships into really great reads.

http://www.jadeleeauthor.com/

Books:

Wedded In Scandal, March 2012
Bridal Favors 1
Engaged in Wickedness, December 2011
Bridal Favors novella
Almost An Angel, November 2011



http://www.meetup.com/DFWTea/events/53097522/
3:30pm - 5:30pm

Join us for a special bridal shower


---
Saturday, April 14, 2012

Barnes & Noble Hurst (directions)
861 North East Mall Blvd
Hurst, TX 76053
817 284-3243
http://www.meetup.com/DFWTea/events/53097522/
11:00am - 1:00pm

NOOK for Educators and Writing Grants for Technology in the Classroom : NOOK is the perfect tool to expand the technological advantage of your classroom and library, as well as maximize your educational effectiveness to children of all abilities. All educators are invited to this workshop to get grant writing ideas!


---
Wednesday, April 18, 2012
Robyn Carr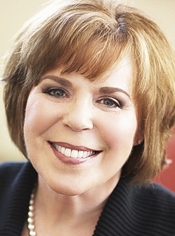 Return to Virgin River in 2012


Because I published my first novel at the age of twenty-seven, it might seem as though I fulfilled a childhood ambition, or at least pursued a career I prepared for in college, but neither was the case. I was an average high school student with greater interest in cheerleading and boys than academics and for a college endeavor I chose nursing. But then I come from the tip of the baby boomer generation; our mothers were usually more concerned with whether we'd get married than whether we'd have successful careers. Many of us chose from the Big Three - nurses, teachers, and secretaries. Writing for me came later, but not much later.
I married my high school sweetheart four short weeks before he left for Officer's Training School in the Air Force. It was the peak of the Vietnam War and he had been assigned to pilot a helicopter. As soon as I could, I followed him from base to base where I was kept busy with wives' activities while he either worked long hours or traveled. And this is where it all really began for me - because of the instability of our lives, I didn't work in nursing. But nothing bridges the gap between loneliness and worry like a good book. Then came the children, or maybe I should say the pregnancies. Miserable and big as an ox, I was instructed to stay down and keep my feet up. My neighbor brought me ten paperbacks a week; I was reading more than one a day. With ankles the size of a normal woman's thighs, I spent my afternoons with Kathryn Swynford and John of Gaunt....with Heather and Brandon Birmingham....with Elizabeth, The King's Gray Mare. Nothing short of labor pains could snap me out of it!
I cut my teeth on Anya Seton, Kathleen Woodiweiss, Rosemary Hawley Jarmen. It made perfect sense that when I applied my own imagination to the blank page, it would be in the genre of Historical Romance. This was before the days of RWA; there was no available training program. In fact, the first conference I ever attended for writing contained no workshop on romance writing and the novelist who critiqued my manuscript boldly told me to go home and find something to do for which I had talent. That manuscript was sold to Little, Brown and Co. two years later, published in hardcover and titled Chelynne.
I spent the first decade and a half of my writing career on romance, historical and contemporary. Then, needing a change, I wrote a suspense novel, a non-fiction, and several brilliant but as yet unsold screenplays. I wrote articles and even short stories, jumping all over the place, not really aware that I was working on reinventing myself, redesigning my craft. During the course of this transition, which was by no means short, I had a great piece of good luck. I went to San Diego State University to teach a novel writing workshop and met a woman who was the editorial director for a publisher who focused on women's fiction. The range in this genre is remarkably broad - from pure romance to adventure to political intrigue to girlfriend books to small town fiction.
This was a good place for me to develop my own brand of women's fiction, a style that most closely resembles my take on real life. I want to laugh through a book, but I don't want a book that's a big laugh - and that's a tall order. As a reader I want to have a genuinely good time, but not a joke. I want real women's issues, real humor, and real teeth in the story. This is a genre with lots of room for growth.
In the meantime, with all this writing and reinventing going on, I was raising a family. My son and daughter are adults now, reading my fiction and making snide remarks about how I have used family scenarios to my advantage.
The greatest compliment I have ever received came from one of my readers who labeled me "a woman's woman." She told me I wrote as knowingly about being single as being married, about being old as young, about the happily married and someone suffering from spousal abuse. In short - my goal achieved according to one reader - I can cover all women's concerns. And my women laugh as often as they cry.
I've found my new home.

http://www.robyncarr.com
Books:

Sunrise Point, May 2012
Virgin River #19
Redwood Bend, March 2012
Virgin River #18
Hidden Summit, January 2012
Virgin River #17



Plano - Reyes
Plano, TX 75024
http://www.meetup.com/DFWTea/events/43260332/
7:00pm - 9:00pm


---
Join us at the Fresh Fiction Readers Conference with Eloisa James, Sarah MacLean, Wendy Corsi Staub, Jade Lee and more on November 9 - 11, 2012!

Readers conferences are more than "the rage," they are the place to meet readers who relish talking endlessly about favorite books, authors, series, characters, universes and so much more not understood by others! So come and "celebrate passionate literary obsessions" with a few new and old friends! And enjoy sharing meals with

Opportunities will abound to share your opinion about current book trends (Hot & Spicy versus. Sweet & Mild), best book care practices to keep your collection in top notch condition (ABCs and 1-2-3s of books), where to buy and trade your books, what's the best e-reader for you YOUR reading habit, learn about books and authors you possibly missed, how to get a book club going in your neck of the woods and so much more. Plus meals are included as well as at least two margaritas! After all, this is Texas and we practice margaRITA therapy!

Activities include:

Private Book Signing and Sale
Author Lounge - ample time to sit in small groups with your favorite author
HUGE Book Trade - bring gently used books and pick up some you've been missing
Masquerade Ball - come dressed as your favorite character, prizes
Panels and Workshops (not final)
Hero Auction
Raffles and Silent Auction -- special reader collections and more -- benefit Plano Family Literacy a literacy program in Collin County
margarRITA hours -- need we say more?
Brunch with Jade Lee

SPACE IS LIMITED

The next Readers & 'ritas Conference at the Hilton Garden Inn, Allen, Texas is Friday, November 11th to Saturday, November 12th for only $100 (stay for the additional Sunday brunch on November 13th). Stop by and sign up, Our hotel block -- rooms only $89 per night -- ends on October 11th! And tell your friends... they won't want to miss this sure-to-be talked about event!

Readers-n-ritas.org ... celebrate passionate literary obsessions

Readers 'n 'ritas is an annual event held on the second weekend in November for readers and authors to mingle in both formal and informal discussions. It's the perfect gathering for people who love to read and want to share their addiction. Readers-n-ritas.org


---
BUY YOUR WEEKEND PASS *** Book Hotel


Photos from past events


Author Events:



Tuesday, April 3, 2012
7:00pm - 8:00pm
Pierre Dukan
Barnes & Noble Lincoln Park (directions)
7700 West Northwest Hwy. Ste. 300
Dallas, TX 75225
214-739-1124

Tuesday, April 3, 2012
7:00pm - 8:00pm
Jodi Thomas
Barnes & Noble Creekwalk (directions)
801 West 15th St Suite E
Plano, TX 75075
972-422-3372

Wednesday, April 4, 2012
7:00pm - 8:00pm
C.J. Box
Barnes & Noble Lincoln Park (directions)
7700 West Northwest Hwy. Ste. 300
Dallas, TX 75225
214-739-1124

Monday, April 9, 2012
7:00pm
Scott Sigler
Barnes & Noble Lincoln Park (directions)
7700 West Northwest Hwy. Ste. 300
Dallas, TX 75225
214-739-1124

Thursday, April 12, 2012
11:00am - 2:00pm
Nicholas Sparks
Here is a link to details on the luncheon. http://www.newfriendsnewlife.org/events/wings-luncheon
Hyatt Regency Dallas - Downtown (directions)
300 Reunion Boulevard
Dallas, TX 75207
214.651.1234

Friday, April 13, 2012
7:00pm - 8:00pm
Rita Mae Brown
Barnes & Noble Lincoln Park (directions)
7700 West Northwest Hwy. Ste. 300
Dallas, TX 75225
214-739-1124

Friday, April 13, 2012
7:00pm - 8:00pm
D.J. MacHale
Barnes & Noble welcomes master of suspense D.J. MacHale, author of the number-one New York Times bestselling 'Pendragon' series, who has also written and directed many TV series. Tonight, he signs The Blood, the riveting conclusion to the thrilling 'Morpheus Road' trilogy.
Barnes & Noble Hurst (directions)
861 North East Mall Blvd
Hurst, TX 76053
817 284-3243

Saturday, April 14, 2012
11:00am - 1:00pm
NOOK for Educators and Writing Grants for Technology in the Classroom : NOOK is the perfect tool to expand the technological advantage of your classroom and library, as well as maximize your educational effectiveness to children of all abilities. All educators are invited to this workshop to get grant writing ideas!
Barnes & Noble Hurst (directions)
861 North East Mall Blvd
Hurst, TX 76053
817 284-3243

Sunday, April 15, 2012
4:00pm - 6:00pm
Marney K. Makridakis
Barnes & Noble Lincoln Park (directions)
7700 West Northwest Hwy. Ste. 300
Dallas, TX 75225
214-739-1124

Monday, April 16, 2012
7:00pm - 8:00pm
Brandon Webb
Barnes & Noble Lincoln Park (directions)
7700 West Northwest Hwy. Ste. 300
Dallas, TX 75225
214-739-1124

Tuesday, April 17, 2012
7:00pm - 9:00pm
Lisa Scottoline
Barnes & Noble Lincoln Park (directions)
7700 West Northwest Hwy. Ste. 300
Dallas, TX 75225
214-739-1124

Tuesday, April 17, 2012
7:00pm - 8:00pm
Brad Meltzer
Barnes & Noble Stonebriar (directions)
2601 Preston Rd Unit 1204
Frisco, TX 75034
972-668-2820

Wednesday, April 18, 2012
7:00pm - 8:00pm
Stuart Woods
Barnes & Noble Lincoln Park (directions)
7700 West Northwest Hwy. Ste. 300
Dallas, TX 75225
214-739-1124

Thursday, April 19, 2012
7:00pm - 9:00pm
Marney K. Makridakis
In this inspiring event, author Marney K. Makridakis offers a fresh, creative twist on time management in a fun and engaging workshop presented especially for educators. Join us for this workshop, following by a book signing and reception.
Barnes & Noble Preston & Park (directions)
2201 Preston Rd. Suite E
Plano, TX 75093
(972) 612-0999

Friday, April 20, 2012
7:00pm - 9:00pm
Lauren Conrad
Barnes & Noble Southlake (directions)
1430 Plaza Place
Southlake, TX 76092
817-442-0207

Wednesday, May 2, 2012
7:00pm - 8:00pm
Brian Freeman
Barnes & Noble Lincoln Park (directions)
7700 West Northwest Hwy. Ste. 300
Dallas, TX 75225
214-739-1124

Thursday, May 3, 2012
7:00pm - 8:00pm
Kelly Killoren Bensimon
Barnes & Noble Lincoln Park (directions)
7700 West Northwest Hwy. Ste. 300
Dallas, TX 75225
214-739-1124

Friday, May 11, 2012
7:00pm - 9:00pm
Jen Lancaster
Barnes & Noble Lincoln Park (directions)
7700 West Northwest Hwy. Ste. 300
Dallas, TX 75225
214-739-1124

Friday, May 18, 2012
7:00pm - 8:00pm
Marcus Luttrell
Barnes & Noble Lincoln Park (directions)
7700 West Northwest Hwy. Ste. 300
Dallas, TX 75225
214-739-1124

Thursday, May 24, 2012
7:00pm - 9:00pm
Buzz Bissinger
Barnes & Noble Lincoln Park (directions)
7700 West Northwest Hwy. Ste. 300
Dallas, TX 75225
214-739-1124

Thursday, May 31, 2012
7:00pm - 8:00pm
Justin Halpern
Barnes & Noble Lincoln Park (directions)
7700 West Northwest Hwy. Ste. 300
Dallas, TX 75225
214-739-1124